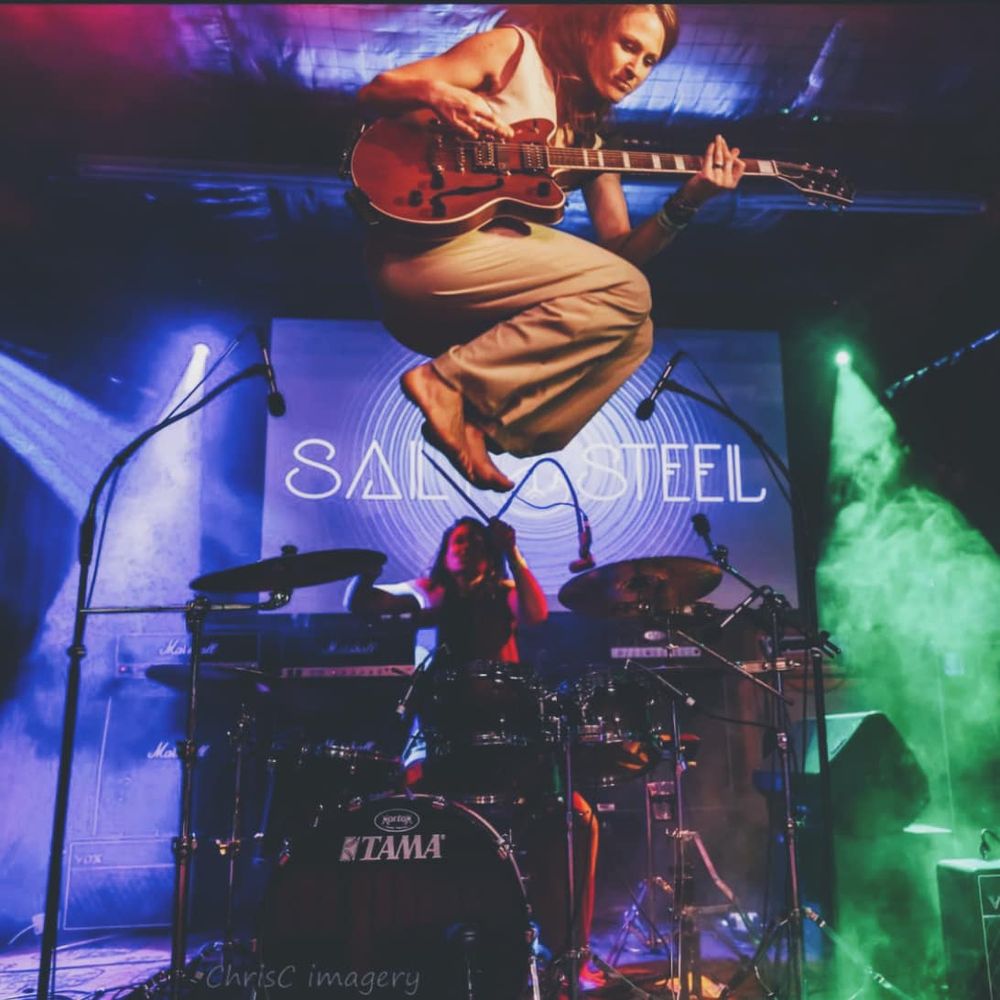 Biography
Contagious, Inspired, Joyous, Grounded
Where the open road meets the horizon, you'll find Salt and Steel.
Formed by the two powerhouse rockers, Briony and Elle who live life on the wild side. Salt and Steel tap into your primal energy with raw, edgy music fusing rock with the earthy and grounded sounds of tribal, blues and roots music.
Living life on the road, their van doubles as both transportation and inspiration. It's their sanctuary, studio, and witness to many landscapes, sunrises and sunsets. They have stories of many adventures through the mountains, valleys and forests that breathe strength and power into their music.
From being on the road, living in a van together, playing music everyday to sharing the stage with some of the greats, Salt and Steel have seen a lot of growth over the years. They have also learned from performing alongside acts such as Wolfmother, Ash Grunwald, Tex Perkins, The Superjesus, You Am I, Phil Jamieson (Grinspoon) and The Beautiful Girls, just to name a few.
Salt and Steel have been compared to musicians such as Royal Blood, The Black Keys and PJ Harvey. They are known for music that is genuine, full of surprises and does not hold back. It is clear Salt and Steel love what they do from the contagious energy they possess on and off stage.
'Hooked from the first time we heard them! 'Salt and Steel will light up any stage, anywhere with their energetic, foot stomping, sweet sounds. Captivating every audience, they don't disappoint.'
Gavin Butlin, Founder of Airlie Beach Festival of Music
'Salt and Steel are a dynamic duo who go from strength to strength bringing nothing less than power and passion to their music.'
Nkechi Anele, Triple J Roots n All
'A powerhouse rock act performing a mesmerising show on all counts!'
Jimmy Budgen, Mitchell Creek Festival